Glasses have grown to be as much of a fashion statement as they are functional eyewear. Over the years, the range of different frames, shapes, styles, colours and designers have increased monumentally so there are spectacles to suit everyone, regardless of their personal style. The world's biggest fashion designers understand the need for glasses to have style as many people wear them all day, every day, so it's important that they feel good in them.
Your glasses add to your personal style and help you create the image you want, so if you are looking to make a fresh start in 2017 and change up your style, now is a great time to choose new glasses. The key is to find the frames that best match your lifestyle and your personality – as well as looking great, your glasses also need to suit the type of work you do and the kind of activities you get involved with outside of work.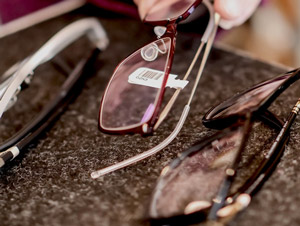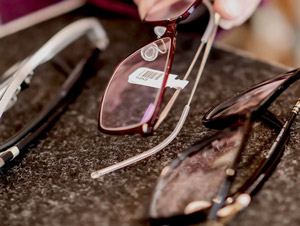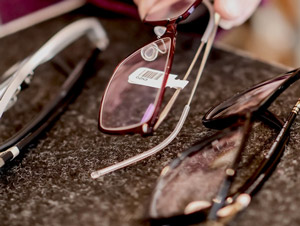 Glasses for work
If you work in a creative industry, your glasses are a great way to show off your artistic and fashionable side. Modern shapes with thicker and larger plastic frames are very popular for creative people. Many people also choose to further express themselves by choosing frames with bold, more unusual colours such as blues, greens, purples and reds.
Another popular trend for glasses that show off your creativity are retro styles, such as modern takes on popular frame styles from the 50's, 60's, 70's and 80's. For example, Wayfarer styles, aviators, and cat-eye shapes are increasingly popular. In terms of colour, solid blacks and tortoise shell are widely worn by creative and fashionable people.
Your glasses can help you to create the right impression at work when meeting new colleagues and business clients. Classic shapes such as rectangles, ovals and almonds, paired with more traditional, conservative colours can help to instil trust and confidence in you. Many business men choose gun metal, brown and black frames as they match well with business suits, whereas brown, silver, golden and burgundy tones can make excellent choices for business women.
For a slightly more stylish frame, tortoise shell patterns can work well with office attire. You can always choose a second pair of frames to express yourself outside of work!
" Intuitive design is how we give the user new super- powers."
-Jared Spool
At Optimum Vision Clinic, we can provide a wide range of frames that will help you update your style for 2017 and show off your personality and best features. For help in choosing your glasses, our website provides our expert advice on finding the right frame for you.
To book an appointment, you can fill in our online form, or call 0118 981 0267.