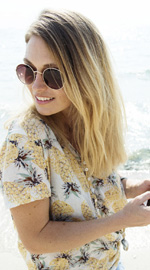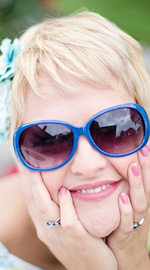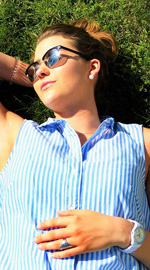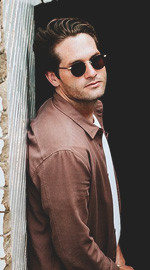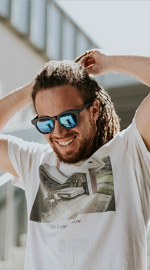 We all love our shades. But your sunglasses are so much more than a fashion accessory. They act as sunscreen for your eyes, protecting them, and the delicate skin around them, from harmful UV rays.
If you don't protect your eyes they can get a form of sunburn. This can happen when your eyes are exposed to the sun and when the sun's rays reflect off sand, water, ice or snow. Remember, although the outside temperature may not feel warm, the strength of the sun can still harm your eyes.
All our sunglasses comply with EU quality standards and give your eyes complete UV protection. Unfortunately, not all sunglasses do, particularly cheaper ones. So, although lots of low-cost pairs of sunglasses give you lots of style choices, that may come at a high cost to the health of your eyes.
Sunglasses for any occasion
We stock a wide range of stylish sunglasses from designers including Calvin Klein, Chloe, Swarovski, Maui Jims, Flexon and DVF.
We also stock performance-enhancing sports sunglasses.
And, if we don't stock the frame you'd like, we'll be happy to order it for you.
All our sunglasses are available with or without prescription lenses. And when you buy your sunglasses from us, you're welcome to call in at any time to check their fit. We'll be happy to make any adjustments they may need.
If you'd like prescription sunglasses, whether or not you have a current prescription, please book an appointment today.