You want to enjoy wearing your glasses. They need to give you the best possible vision, feel comfortable and suit your personal style.
So you need your frames and lenses to work together and perfectly complement both your lifestyle and personality.
This might seem a lot to ask of a pair of specs. However, we have the expertise, dispensing technology and choice of lenses and frames to make it happen.
Your frames
We have more than 1,500 frames for you to choose from.
Our unbeatable range means we have styles and colours to suit everyone. It includes free frames under the NHS and frames from top designers like Lindberg, Jaguar, Chloé and Calvin Klein.
It includes bold statement frames and barely there, rimless ones. In fact, we're confident there isn't a frame we can't supply.
To enjoy the best possible vision, the right lenses are as important as the right prescription. You need made to order lenses that:
Are secure and comfortable in your frames
Sit in your frames so they line up perfectly with your eye rotation centre
Match your natural eye movements and head posture
Have the coatings and treatments you need e.g. anti-glare for computer use
We use state-of-the-art dispensing technology to take detailed images and measurements of your eyes and eye movements. We also use technology to show you the effect different lenses, lens coatings and treatments can make to your vision. It can even help you choose your frames (you can see more about how our equipment makes choosing your glasses easier here).
This means we can customise your lenses to meet your exact needs and give you vision that is as sharp, clear and comfortable as it can be.
We only dispense high-quality, customised lenses, some of which you won't find on the high street.
"After using a large chain for my glasses and not being happy I decided to try somewhere different. OVC was close to home so went along not expecting too much. How wrong could I be! After having some very bad experiences with varifocals, Priyanka took the time to listen and knew exactly what I required. I now have fantastic vision with my glasses that I never thought I would have again. Would recommend to anyone who wears varifocals to pop along. Big thanks to the team."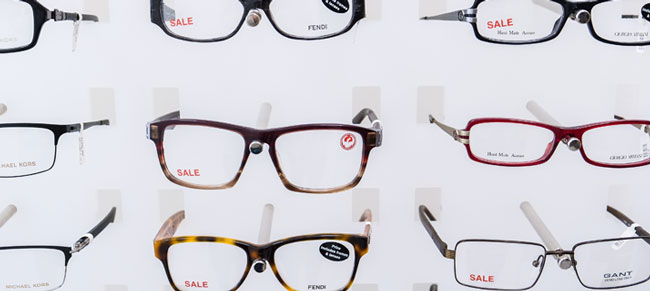 Offers
We're an independent optician. This means we're not part of a high street chain or tied to any particular brands and promotions. However, we do understand that everyone loves a good deal so we always have a range of offers for you. Call in to find out what our latest offers are.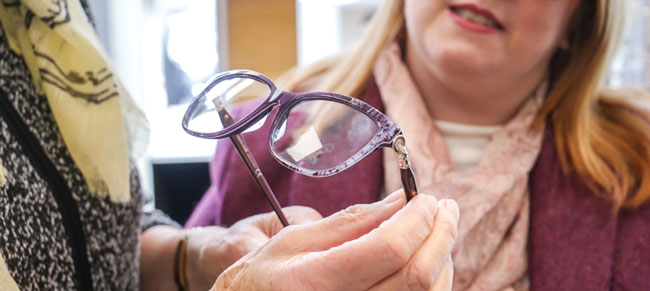 Unlimited adjustments
When you buy your glasses from us you're welcome to call in at any time to check their fit. We'll be happy to make any adjustments they need.