Wearing glasses can be a great way to enhance your best features and show off your personality. As such style is an important consideration when choosing your glasses, especially if you'll be wearing them on a daily basis or for the long-term. Taking into account your face shape and complexion, you'll be able to select a frame style that really complements your features and works best for you. Our advice will help you narrow down your choices and determine what types of glasses will look best before you try any on, which will save you a lot of time and frustration in the long run.
Generally, following these rules when selecting your frames will help you bring out the best from your features and what makes you unique:
The frame size should be in scale with the size of your face
Repeating your best personal feature with the eyewear will enhance it, e.g. green frames for green eyes
The frame shape should contrast with your face shape
Eyewear styles for your complexion
Looking to your complexion and hair colour when choosing the colour of your frames will ensure that your glasses won't overwhelm your face but will work in harmony with it. You'll be able to pick preferable colours by seeing whether you have cool or warm colouring. As the eyewear rule above indicates, you'll look best with a colour frame within your own colour base.
Cool
Eyes: pale blue through to bright, violet-like shades, or medium brown to cool dark, almost black shades.
Hair: white, platinum, fair and strawberry blondes, through to ash brown, auburn and blue-black.
Opt for: pastel or pale shades, with transparent frames which won't overwhelm. Hues that work well include silver, grey and blue, rose-brown and black, or plums, pinks and a darker tortoise.
Warm
Eyes: blue-grey tones, greens and hazels, and light browns to rich reddish-browns.
Hair: Golden blondes and brunettes, 'dirty' grey and more orange tones to brownish-black.
Opt for: Darker hair or warmer complexions suit more dramatic frames and hues such as red, camel and khaki, gold, copper and coral, or off-white, warm blue or lighter tortoise.
Styles for your face shape
Here are the most common facial shapes, with the recommended styles for each type. Choosing the right style of glasses can enrich your style so that you look and feel happy and confident with your eyewear:
Round
Round faces are usually shorter with a wider forehead, full cheeks and a more rounded chin. Contrasting angular styles with a strong frame will help to balance the face and draw attention to the top half. You'll also suit wider lenses and raised nosepads to lift your glasses off from your cheeks.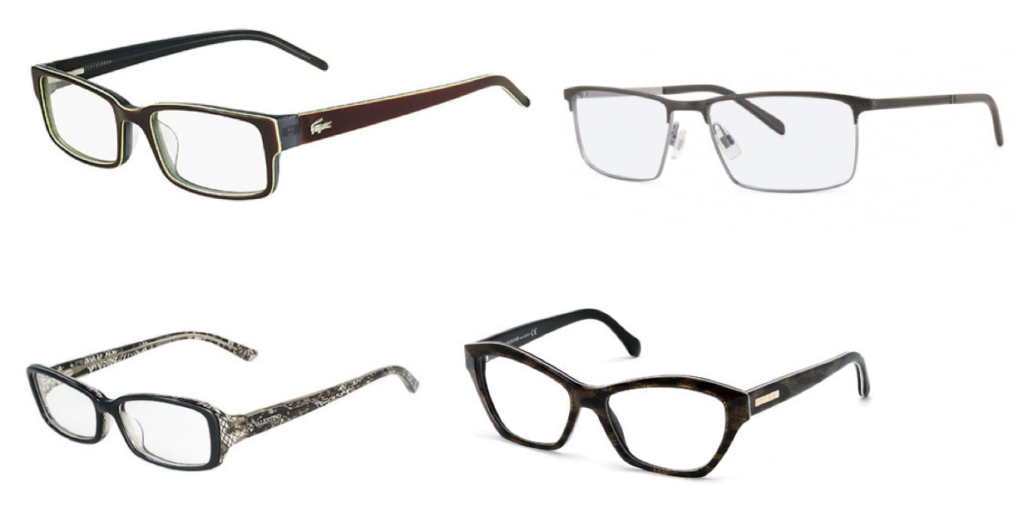 Square
Square faces tend to have a proportionate width and length, with a broad forehead and strong jaw line. We'd recommend oval or round frames that will soften your angular features. Opt for thinner frames with neutral colours as these will best complement your facial features.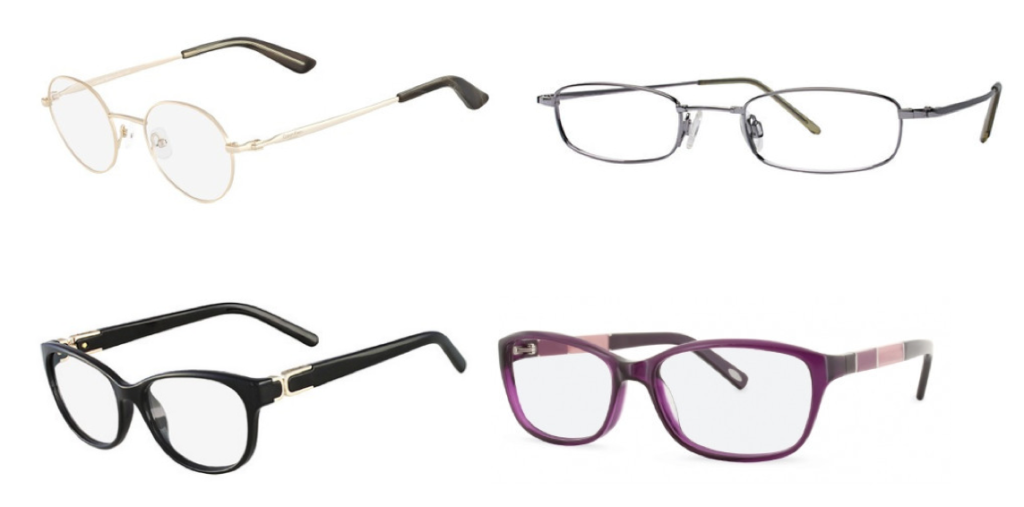 Rectangular
If you have a longer nose, square jaw or deeper forehead, you may have more of a rectangular shaped face. You can work glasses with a thicker frame and more prominent brow line as this will help to make your face appear wider.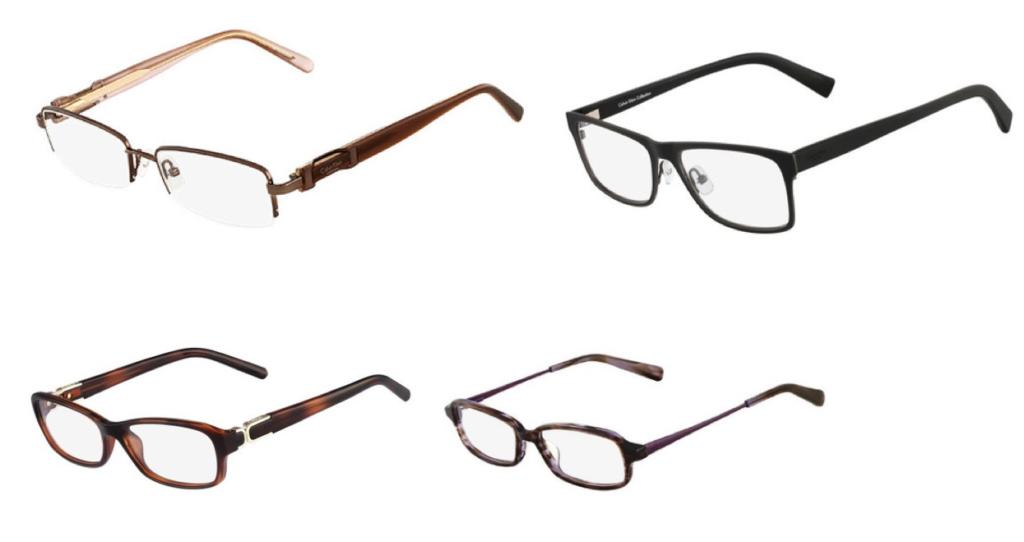 Oval
Oval face shapes tend to suit any glasses style, however slightly wider frames or walnut shaped frames (not too narrow or deep) work well. Oval faces have evenly proportioned features and are normally longer than wide. They are softly rounded and tend to have a narrower chin, with high cheekbones. If you have an oval face shape, why not experiment with bolder designs, colours and patterns?
Heart
Heart shaped faces will have a pointed, narrower chin and high cheekbones, but a more broad forehead than oval face shapes. The best glasses styles will have frames wider than the forehead, using lighter colours and perhaps having detail on the lower half.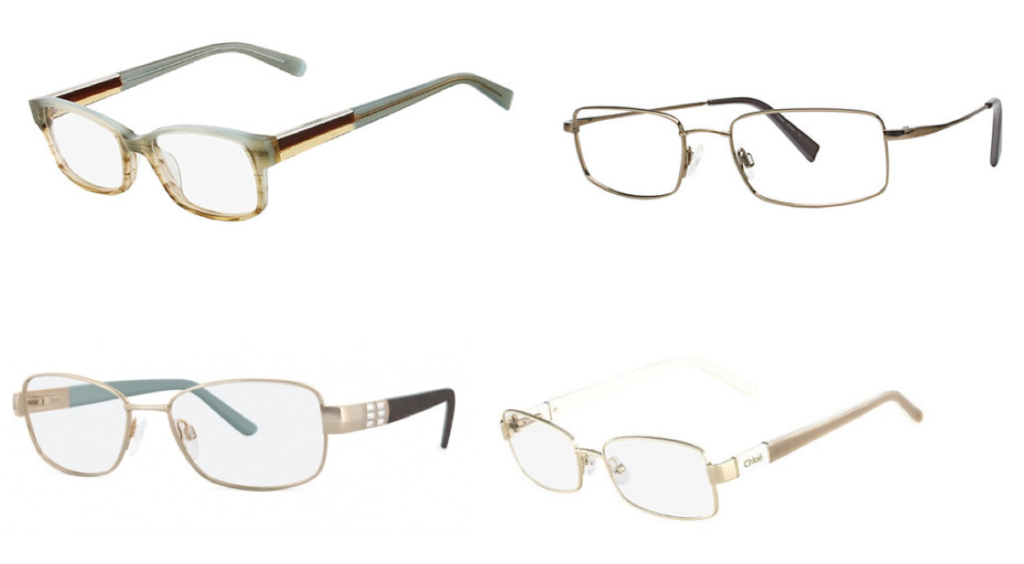 Our in-store experts can give you advice on the most suitable styles for you and help you decide the colours and shapes that will fit in with your style. Simply call us on 0118 981 0267, email info@optimumvisionclinic.co.uk or feel free to drop by our clinic.