Don't forget to book your child in for their FREE regular eye test.
If your child needs glasses, we'll coat their lenses with anti-reflective coating worth £115 – all for FREE.
Why your child needs regular eye tests
More than 1 in 10 school age children are estimated to have an undiagnosed common vision problem that affects their learning and development1. Eye health is an important part of your child's development and should be part of any other health check like visiting the dentist or doctors.
It's also vital that eye tests should be carried out regularly. At least every two years, or more, if we recommend it and regardless of how well you think they can see. Regular eye tests can make sure that issues are detected and treated earlier, helping your child to achieve their best at school and socially.
At our practice we are skilled at working with children, so besides FREE eye tests, we can also assure you they will be quick, painless and fun. You also stay with your child during the duration of the test, which lasts about 20 minutes.
Signs to look out for vision problems
 While it may be hard to spot some eye conditions, signs that you can look out for, which could show that there is a problem, include:
An eye appearing to drift inwards or outwards
Difficulty concentrating
Behavioural problems
Headaches
Sitting too close to the television
Frequent eye rubbing
Children's eye health – the facts
Over 3.4million 4-16 year olds in the UK have been diagnosed with a sight problem2
13% of children have an undiagnosed common vision problem that impacts their learning and development3
One in ten (11%) parents believe children don't need eye tests unless they start showing symptoms, like straining to see something4
One in five teenagers in the UK are short-sighted4
One in 50 children will develop amblyopia, commonly known as lazy eye. Amblyopia can become more difficult to treat as a child grows older so it's important to get their vision checked early4
That's why at Optimum Vision Clinic we're committed to helping your child have the very best start with their vision. We don't compromise on quality either from the range of frames, high quality lenses and the service that we provide.
How to book your child's FREE eye test.
 Simply book your eye test appointment today online or call 0118 981 0267.
If we recommend that your child needs glasses, they'll be spoilt for choice with our huge quality kids' range. All frames start from £20 and we also offer more affordable pricing if required.
Our fantastic back to school offer
We want your children to have the best, so we'll coat their lenses for FREE with anti-reflective coating on our high-quality lenses as standard, worth £115.
Anti-reflective coating helps to:
Reduce reflection from lights, computer screens, white boards and television screens which results in less strain on their eyes, less eye fatigue and better clarity of vision.
Lenses look nearly invisible so people can see your child's eyes and facial expressions more clearly.
Provides UV protection from the sun which can damage the eyes.
More durability than regular lenses as they are more resistant to scratches.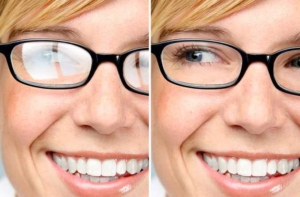 We accept outside prescriptions and hospital ones too. Just bring in your voucher and your prescription and our experts will ensure your child finds frames they'll love and are fitted correctly so they feel just right.
Sourced from the Preparing for Literacy Report by the Education Endowment Foundation June 2018

Calculated using latest ONS figures from July 2017 indicate there are 10,080,918 children in the age bracket

Sourced from the Preparing for Literacy Report by the Education Endowment Foundation June 2018

NHS information on 'lazy eye' and more details about myopia
References:
Association of Optometrists
https://www.allaboutvision.com